ADPH and USDA announce new raccoon rabies cases in previous ORV zones, need help with surveillance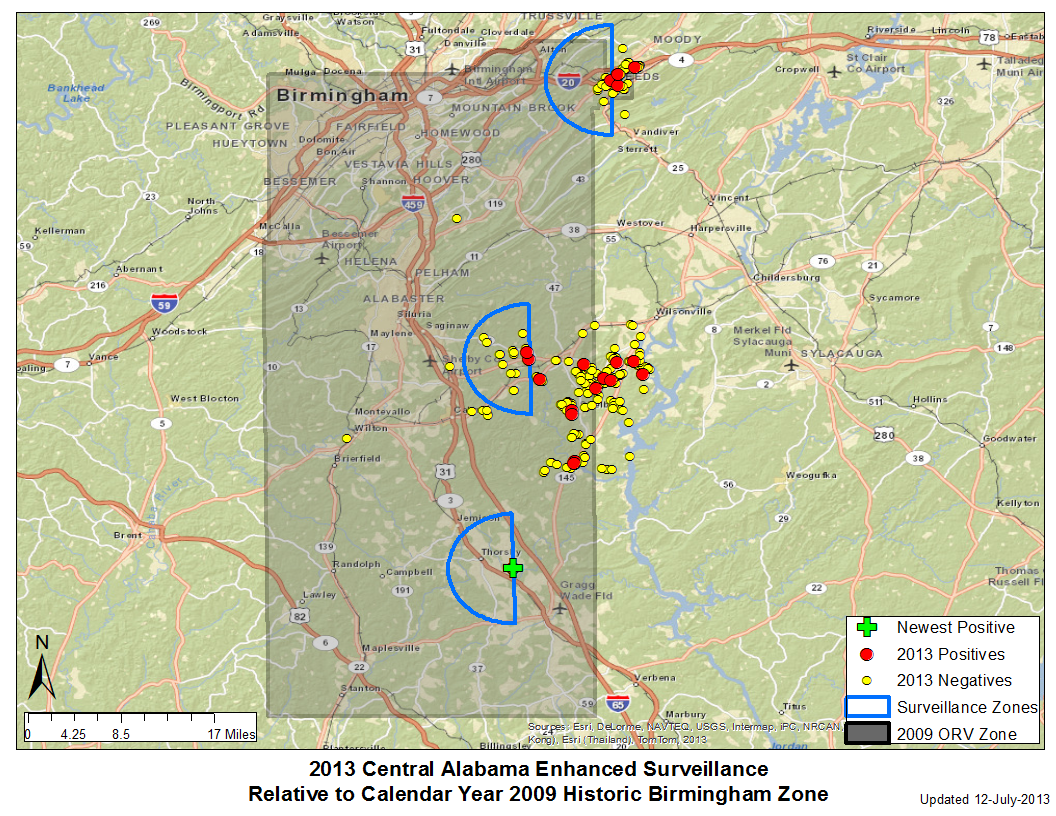 The Alabama Department of Public Health and the USDA Wildlife Services (WS) program in Alabama have picked up several new raccoon rabies positives to the north and west of the previous Oral Rabies Vaccine (ORV) barrier along the Coosa-Alabama river systems.
Current, real-time testing of road-killed raccoons and strange-acting raccoons by WS has revealed more than 15 positive cases in three distinct locations within previous ORV baited areas.
Some positive cases have been discovered during local population reduction efforts around previously-confirmed positive animals.
Both agencies are asking for help from county environmentalists and others to detect even more cases if they are present.  It is important to diagnose where the western-most positive case may be in order to refine future baiting/vaccinating strategies.  Contingency plans are being made to address these recent "breaches" of the biological, geographical, and historical raccoon rabies-free zone.
If you live within the blue semi-circle areas of the map and see a raccoon, fox or coyote displaying unusual behavior, don't attempt to capture it.   Notify your local county health department or call the USDA rabies hotline at 1-888-RABIES4 or the WS State Office at 334-844-5670.  If you find one of these animals dead in an unusual place (not the result of a vehicle), please call the numbers above also.