News
---
By Wesson Gaston, USDA APHIS Wildlife Services
Feral swine are invasive mammals that have been known to carry over 30 diseases and 37 parasites that can be transmitted to livestock, people, pets, and wildlife. Their populations are spreading like wild fire across the United States through population dispersal, escape from high fence facilities and domestic operations, as well as relocation by humans for hunting purposes. Free ranging populations have been documented in at least 39 states.
The USDA-Wildlife Services National Wildlife Disease Program tests feral pigs for classical swine fever (CSF), pseudorabies (PRV), swine brucellosis (SB), swine influ-enza virus (SIV), hepatitis E (HEV), toxoplasmosis, trichinosis, foot and mouth dis-ease (FMD), and African swine fever (ASF). CSF, FMD, and ASF are foreign animal diseases that are not present in the United States. If these diseases were introduced into the U.S., it would have … Read More »
---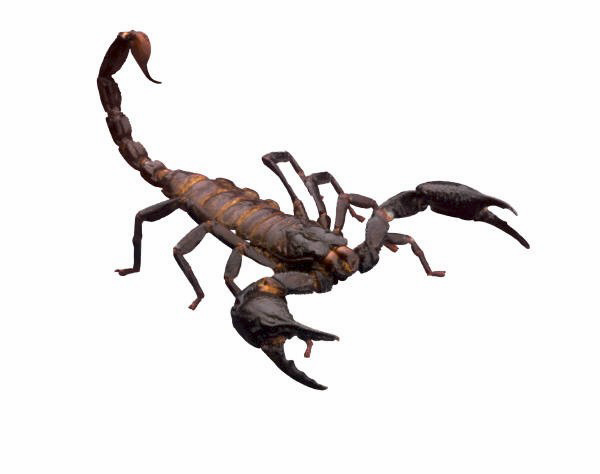 FDA Approves First Scorpion Sting Antidote
Once stung, twice shy‖ are words to live by in the Southwestern United States, where about 11,000 people a year are stung by scorpions in Arizona alone.
Though rarely life threatening, scorpion stings can be extremely pain-ful, causing numbness and burning at the wound site. And there's been little a victim could do to ease the pain.
Until now.
The Food and Drug Administration has just approved the first treatment specifically for the sting of the Centruroides scorpion, the most com-mon type in the United States.
The new biologic treatment—called Anascorp—was given a priority review because adequate treatment did not exist in the United States, says Karen Midthun, M.D., director of the FDA's Center for Biologics Evaluation and Research.
This product provides a new treatment for children and adults and is designed specifically for scorpion stings,‖ Midthun says.
Scorpion stings can … Read More »
---
By Ashley Lovell, Editor
ADAI has stepped into the future by offering an online renewal option for pesticide applicator licenses. It has also updated permit numbers and the look of the license itself. The process is relatively painless, although take care never to hit the ―back‖ browser button or re-submit credit card information, EVEN if the site warns you that there was an error transmitting your card num-ber. Your card may, in fact, be charged multiple times, and getting a timely refund is impossible. Visit https://www.alabamainteractive.org/adai_commercialRenewal/welcome.action to renew or to check your point totals. I was able to see that I was short 10 points and take a quick course to bring my point total to 30 in order to renew. There are several last-minute courses available at the Alabama Green Industry Training Center (AGITC) in Shelby County for $42. Visit … Read More »
---
Since intensive oral rabies vaccination (ORV) efforts were conducted in central Alabama in 2005, new rabies cases in raccoons and foxes have popped up in Elmore and Autauga counties, areas that were considered to be raccoon-rabies-free. The USDA is considering these positive cases as breaches‖ of the Alabama-Coosa river system, a natural, geographic barrier for the endemic occurrence of raccoon-variant rabies within Alabama.
As part of a nation-wide contingency action to halt new cases in previous rabies-free areas, USDA WS plans to use a newly-studied pulse baiting‖ strategy in early fall. Pulse baiting will involve aerially distributing oral rabies vaccines for raccoons and other wildlife by hand from helicopters at a rate of 8 vaccine baits per 13 seconds in habitat that is attractive to raccoons. The proposed pulse baiting area will encompass roughly 400 mi2 in Elmore, Autauga and Chilton … Read More »
---
Hello to all the members of the Alabama Vector Management Society. I have been a bit behind since our meeting in Orange Beach and will take credit for our newsletter being a bit late this quarter. The first thing I want to do is thank Steve McDaniel, Jeff and Rachael Beck, Mark Tow, Drew Lockhart, Jennifer Wroten, Jason Carlee, Kelly Stevens,
Dee Jones, Nathan Burkett-Cadena and several others who volunteered their time and efforts to make our meeting at the Fairfield Inn and Suites such a success. And we would not have been able to have such a productive meeting without our vendors who generously support our society and our efforts to provide a relevant educational opportunity for our members each year.
I am honored that you have given me the opportunity to serve as your president this year. I hope that … Read More »
---