AVMS 28th Annual Meeting
 Meeting Information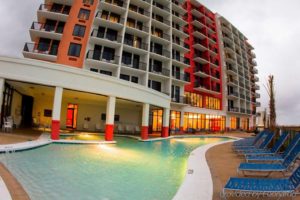 The Alabama Vector Management Society will host its 28th Annual Meeting on March 9-10th, 2017, at the Hampton Inn & Suites in Orange Beach, AL.
CEUs Available from Florida, Alabama, Georgia and Mississippi!
Registration is open NOW!  If you register on or before February 5th (only $125!), 2017, you will receive a gift with the AVMS logo when you arrive at the meeting. Registrations received after that date will cost more ($150), and you will not receive a gift.
The meeting agenda was approved for continuing education points in Alabama, and Tennessee for continuing education credits/points on your certified pesticide applicator license. See this page for more detailed information.
Location & Lodging
25518 Perdido Beach Blvd, Orange Beach, AL 36561
phone-251-923-4400
Room Block:  Alabama Vector Management Society or AVMS
Room Rate:   Reservations can be made online or by calling and giving the Group Code: VMS.
Rates are as follows:
Inland View $129.00 plus 11% tax
Side View $139.00 plus 11% tax
Beachfront $159.00 plus 11% tax
It is guaranteed through February 5, 2017.  This rate may be extended through the weekend! Just ask when you make your reservation.
Website to register for hotel:      Hampton Inn link for registration
Meeting & Registration
Early bird registration is $125, and late registration is $150. Both registrations include a free, one-year membership.
Vendors are asked to contribute $300 for a display table/space and time to address the membership from the podium.  Vendors are also asked to purchase a sustaining membership for $50, which covers admission of two individuals.  Vendors may contribute $250 if they choose to sponsor our dinner on Thursday night.
***The cutoff date for early bird registration is February 5, 2017.***
Follow the link above to register online and pay via PAYPAL, VISA, MASTERCARD, DISCOVER or AMERICAN EXPRESS.  You will receive an immediate receipt following payment. Please save this receipt for your records! We may not be able to immediately give you a receipt when you arrive at the meeting.  You may also register online for the early bird rate but pay by cash or check  AT THE MEETING  (Just be sure to sign up before February 5, 2017, to qualify for the reduced rate!).  Please do not mail in your registration check.  Please bring it with you to the meeting.
On-site registration will begin at 9am, along with exhibitor booth setup.  The welcome and keynote address will begin at 1 pm. Click here to view meeting agenda.
How do I pay by CHECK?
1. Click "Register for the Meeting " and select "2017 28th Annual Alabama Vector Management Society Meeting (includes 1-year membership in AVMS)".  Review the meeting dates and times, and add the date to your calendar if you desire.  Then click on "register" at the bottom.
2. Fill in your name, address, and other contact information and scroll down to the Registration Fees section.
3.  Select "Pre-Registration Pay Upon Arrival."
4. Confirm the spelling of "Attendee #1" and click "Confirmed."
5. Bring your check made payable to: ALABAMA VECTOR MANAGEMENT SOCIETY to the meeting.