Meetings
---
Executive Board member Kelly Stevens has worked hard to secure approval for our meeting agenda with three different states, and now it is official.  By attending our meeting in full, you will receive:
Ten points for Public Health, Household Pest Control, and Demo&Research to apply toward re-certification in Alabama
Six points each for Public Health, D&R, Pesticide Dealer, and Structural Pest to apply toward re-certification in Tennessee
To view a copy of the meeting agenda, please click here.
---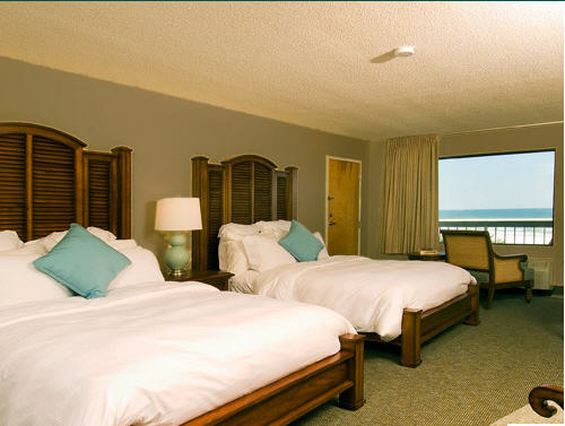 With these cold temperatures, we know you must be looking forward to the beach in March!  There's been some confusion when booking rooms under our meeting reduced rate.  Please be sure to ask for the group rate with Alabama Vector Management Society when reserving your room.  The deadline is February 6, 2014, which is less than ONE MONTH away!  If you have any questions, you may contact the meeting organizer, president-elect Dee Jones at dee.jones@adph.state.al.us.  Or you can contact admin@alabamavms.org.
Register early for our meeting to receive a customized Tervis tumbler!
---
The AVMS Executive Board has selected the dates and location for the 2014 AVMS Annual Meeting.  It will be held at the Island House Hotel, as was the 2013 Annual Meeting, on March 6-7, 2014. Stay connected with us to keep abreast of the latest information and preliminary agenda.
---
Click on the title of this article to view clickable links
Former AVMS member and Editor, Dr. Nathan Burkett-Cadena, has written and photographed what is sure to become the most utilized book in mosquito control programs across the region.  Mosquitoes of the Southeastern United States will be available for purchase this spring from the University of Alabama Press.  Click on the title above to order your copy today.
And join us all next week, including Dr. Burkett-Cadena, as we earn certification points for our pesticide licenses and learn about vector management issues in our region!   The AVMS annual meeting starts on March 7 in Orange Beach!  See you there!
Book Pre-Order Form PDF: http://tinyurl.com/nbcbookorderform
---
Power outages, intense lightening and thunder couldn't put a damper on the speakers or limit the exchange of useful vector biology information at the 22nd annual meeting of the Alabama Vector Management Society held March 8th and 9th Orange Beach, Alabama. Book-ended by bad storms, 110 members still managed to attend.
Topics covered by the speakers included raccoon rabies, cockroach identification and control, Eastern Equine Encephalitis, tick-borne diseases, pesticide labeling and safety, bed bugs, the ADEM General Pesticide Applicator Permit required for applying chemicals to or near water (see text box below right for link to permit information), invasive insects, prescribed fire's effects on tick populations, and updates from the Alabama Dept. of Public Health and the Alabama Department  of Agriculture and Industries.
The evening banquet was held at the Orange Beach Community Center. The catered … Read More »
---