News
---
The Alabama Department of Public Health and the USDA Wildlife Services (WS) program in Alabama have picked up several new raccoon rabies positives to the north and west of the previous Oral Rabies Vaccine (ORV) barrier along the Coosa-Alabama river systems.
Current, real-time testing of road-killed raccoons and strange-acting raccoons by WS has revealed more than 15 positive cases in three distinct locations within previous ORV baited areas.
Some positive cases have been discovered during local population reduction efforts around previously-confirmed positive animals.
Both agencies are asking for help from county environmentalists and others to detect even more cases if they are present.  It is important to diagnose where the western-most positive case may be in order to refine future baiting/vaccinating strategies.  Contingency plans are being made to address these recent "breaches" of the biological, geographical, and historical raccoon rabies-free zone.
If you live … Read More »
---
Click on the title of this article to view clickable links
Former AVMS member and Editor, Dr. Nathan Burkett-Cadena, has written and photographed what is sure to become the most utilized book in mosquito control programs across the region.  Mosquitoes of the Southeastern United States will be available for purchase this spring from the University of Alabama Press.  Click on the title above to order your copy today.
And join us all next week, including Dr. Burkett-Cadena, as we earn certification points for our pesticide licenses and learn about vector management issues in our region!   The AVMS annual meeting starts on March 7 in Orange Beach!  See you there!
Book Pre-Order Form PDF: http://tinyurl.com/nbcbookorderform
---
http://www.patriotledger.com/news/x459332883/Yale-researchers-discover-new-tick-borne-illness
---
H5N1 Researchers Announce End of Research Moratorium – ScienceInsider.
---
Help yourself to a slice of hot apple pie!
We are having a virtual house-warming party here.  The talented Jerri Caldwell Hammonds designed our new website and brought us into the era of social media.  In our efforts to bring news and information to you in a more timely way, the AVMS Executive Board decided to eliminate the paper newsletter and go completely electronic with a weblog instead.  You will want to subscribe to this feed to be sure not to miss any new announcements, interesting articles, and tips from vector control experts in Alabama and beyond.
And while you are subscribing, click on over the the annual meeting registration page to register to attend our fast-approaching 24th annual meeting at the Island House Hotel in Orange Beach, Alabama.  The meeting starts at 1 p.m., March 7, 2013.
We hope to see you … Read More »
---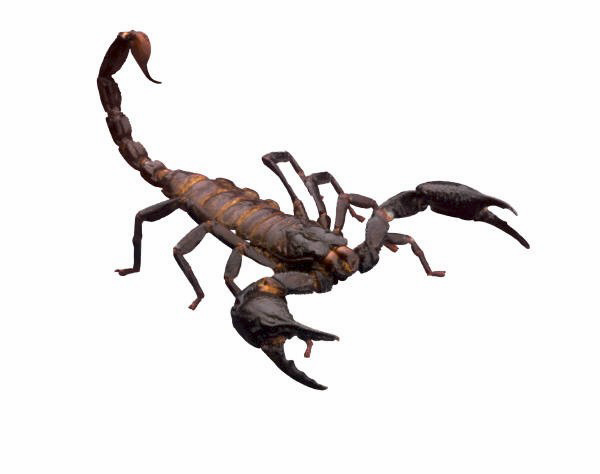 FDA Approves First Scorpion Sting Antidote
Once stung, twice shy‖ are words to live by in the Southwestern United States, where about 11,000 people a year are stung by scorpions in Arizona alone.
Though rarely life threatening, scorpion stings can be extremely pain-ful, causing numbness and burning at the wound site. And there's been little a victim could do to ease the pain.
Until now.
The Food and Drug Administration has just approved the first treatment specifically for the sting of the Centruroides scorpion, the most com-mon type in the United States.
The new biologic treatment—called Anascorp—was given a priority review because adequate treatment did not exist in the United States, says Karen Midthun, M.D., director of the FDA's Center for Biologics Evaluation and Research.
This product provides a new treatment for children and adults and is designed specifically for scorpion stings,‖ Midthun says.
Scorpion stings can … Read More »
---