Vectors
---
Th AMCA has produced a video to put a human face on the mosquito-borne virus statistics that we see every summer.  It is pretty powerful.
The video was produced in an effort to encourage public support of personal protective measures and community mosquito control.  For more information, visit the I'm One Program web site.
---
We would like to hear from you!  If you or your program are collecting and testing mosquitoes for disease, or you are involved in any type of vector surveillance or research in the state of Alabama, we'd like to know it. Other researchers and members of the public frequently ask us who and where this type of work is being done.  Because yearly budgets fluctuate so highly and staff turnover can be great, please keep us posted on the work you are doing.  The AVMS would be happy to be a clearing house for inquiries about your work.  You may leave the information in the comment section of this post, or Contact Us.
Thanks!
ETA:  Please, also feel free to provide your contact information or website in the comment section.  The AVMS moderates all comments, though, and spam will not … Read More »
---
Tune in to eXtension.org for a mosquito prevention and management webinar that addresses techniques that can be applied around your homes and communities.  The webinar will take place on Thursday, June 13 at 10 a.m. central time.  Visit this link for more information.  Or copy and paste this web address into your browser:
https://learn.extension.org/events/1095
It's FREE!  See you on the web!
---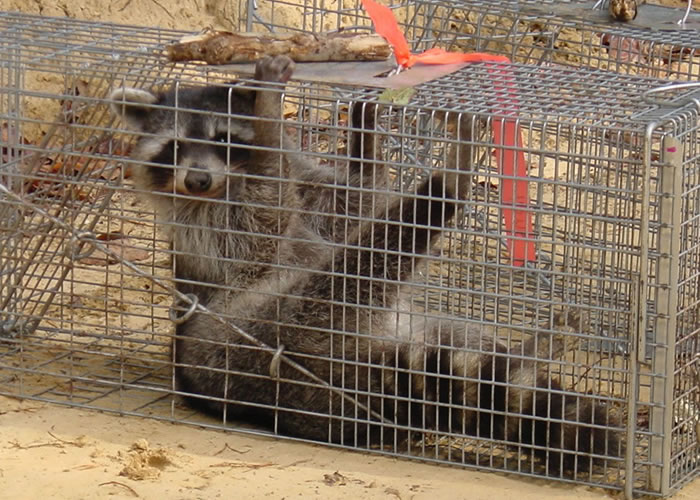 SCIENTIFIC NAME
Procyon lotor
OTHER NAMES
Masked Bandit
DESCRIPTION
Raccoons (Procyon lotor) are medium-sized and stocky-built animals (23.7 to 46.5 in.) with long bushy tails that have five to seven black rings. The head is broad in the rear and narrows to a short, pointed nose. The feet have hairless soles and claws that are non-retractable. Raccoons are similar to humans in that they are plantigrade, a term used to describe animals that walk on the soles of their feet. The front feet have long, thin flexible fingers that are opposable to some degree and are very sensitive to touch. They have the capability of grasping or holding onto food or other objects. The face has a very notice-able black mask across the eyes and cheeks that is outlined with white. The fur is a coarse gray, brown, and black with lighter shades on the … Read More »
---